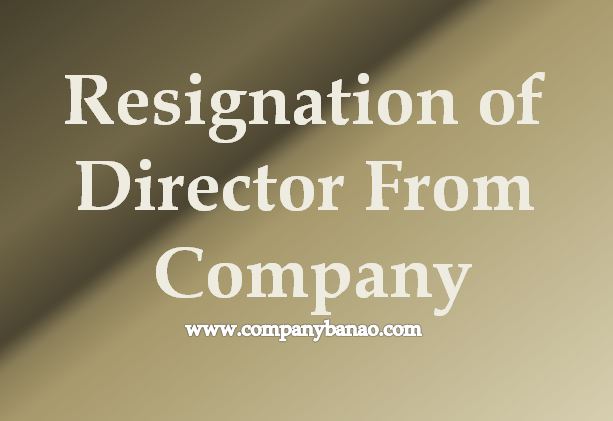 On receipt of notice board of director shall intimate to resigning director for receiving of resignation notice and shall hold board meeting to take in record and resigning director shall have to file form 11 for resignation and company shall file form 12 for intimation of resigning director to Registrar of Companies
Manner of Making resignation and notice to registrar
As per section 168 (1) of The Companies Act 2013
a. A director my resign from his office by giving a notice in writing to company.
b. The director shall also forward a copy of his resignation along with detail reason for resignation to Registrar of Companies in form no 11 within 30 days of his resignation.
c. The board shall on receipt of notice of resignation shall take in record.
d. The company shall also intimate to Registrar of Companies in form no 12 along with detail of resigning director within 30 of receipt of notice as per Rule 15 of the Companies (Appointment and Qualification of director) Rule 2014.
e. The company shall also include the fact of resignation in following general meeting.
Effect of resignation under section 168 (1) of The Companies Act 2013
a. Effective date of resignation would be date of receipt of notice in the office of the company or the effective date mentioned in notice whichever is later
Director liability after resignation
Director shall be liable for the offence committed during his tenure in the office of the company even after his resignation